1.

Make mornings easier by prepping a week's worth of "instant oatmeal" in mason jars.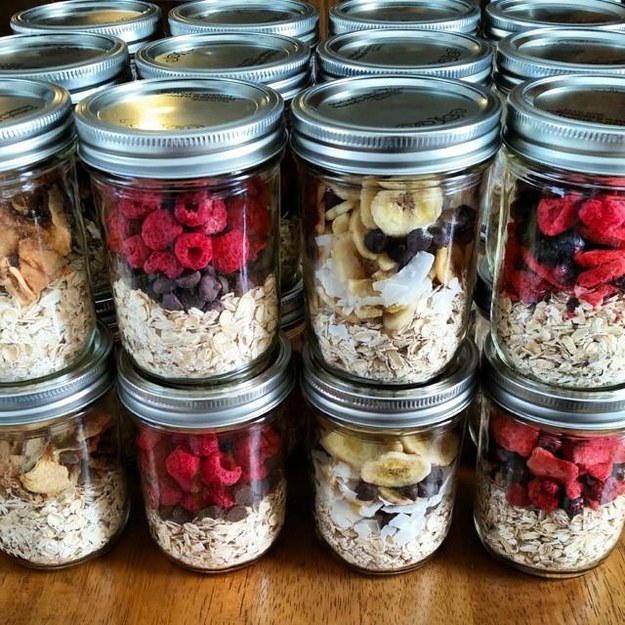 Portion out a serving of oats, some fruit, and some ~flavor~ (nuts, chocolate, or shredded coconut would be great) in individual mason jars at the start of the week. Every morning, just dump the contents of the jar into a pot and add liquid and some heat. Learn more here.
2.

Learn how to make your favorite restaurant salad at home, then buy and prep the ingredients in bulk.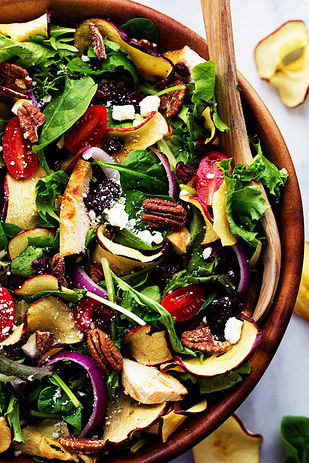 Buying $10+++ salads for lunch can really add up, but often homemade salads don't have the same ~pizzazz~, since restaurant salads often have a couple of fancy ingredients. Next time you buy a salad you really like, write down exactly what's in it, then buy those ingredients and keep them stocked in your kitchen. Or, find a recipe online for your favorite chain restaurant salad.
3.

Use your muffin tin to make mini meatloaf muffins. They travel well, and you can just pack a couple with a serving of veggies for a satisfying meal.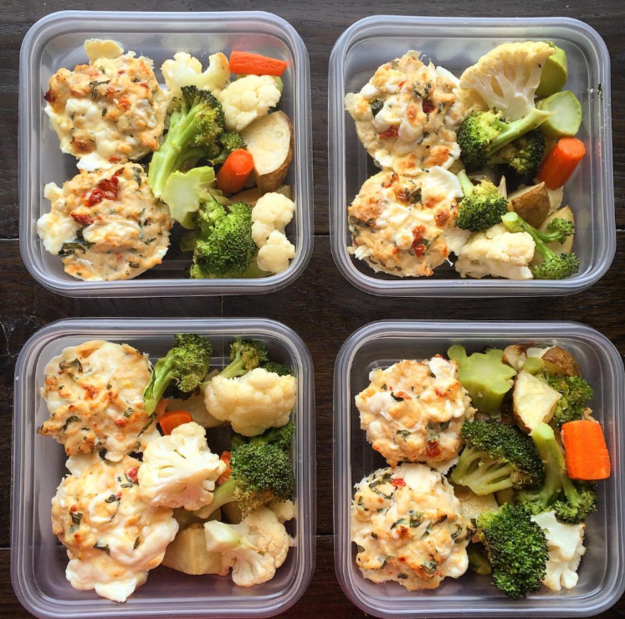 When lunchtime rolls around, just reheat and eat. (That said, they taste pretty good cold.) Recipe here.
4.

To make slow cooker dinners even easier, prep a bunch of them at once, then seal them in separate bags and freeze.
All you have to do is thaw the bag overnight in the refrigerator the day before you cook it, then put it in your slow cooker the next morning for dinner that night! Recipe here.
5.

Freeze fruit (and maybe vegetables) for smoothies in individual, single serving bags.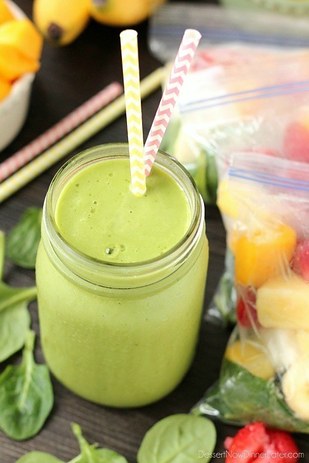 There are two big advantages here. 1) You can buy the fruits and vegetables in massive bulk, since it'll stay good for months in the freezer. 2) All you have to do in the morning when you want a smoothie is add liquid and blend. Learn more here.
6.

Love frozen breakfast burritos but looking for a less processed alternative? YOU CAN MAKE YOUR OWN.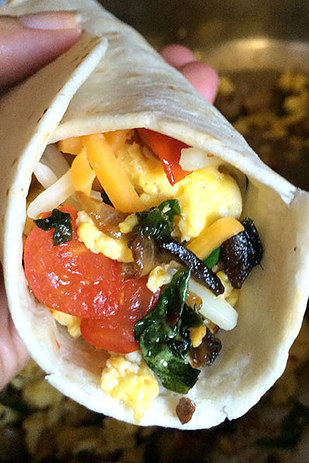 It really is as easy as making a big batch of burritos filled with things like eggs, veggies and cheese, then wrapping them in plastic and freezing them in an airtight container. Learn more here.
7.

The most important part of meal prepping is knowing exactly how to plan ahead. Here's everything you need to know, in a single infographic.
Learn more at Precision Nutrition.
https://www.buzzfeed.com/christinebyrne/easy-meal-prep-week?utm_term=.el6OrBqgk#.jr8M0kRXY