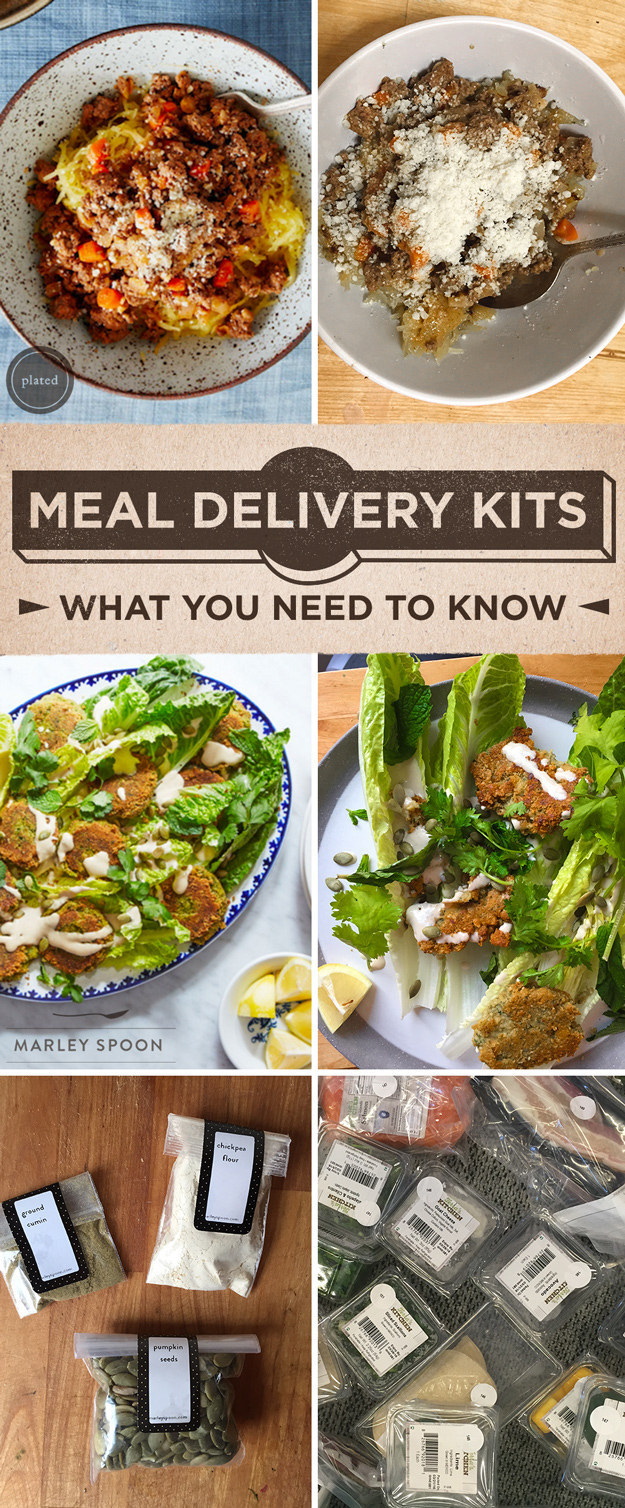 Meal delivery kits are EVERYWHERE these days.
Even if you haven't ordered one yourself, you probably know someone who has. (Or you've at least seen the ads on the subway, on Facebook and Instagram, or on TV.)
And while there's a ton of different services out there, most pretty much offer the same thing.
Starting at about $60 per week, a magical box will be delivered to your doorstep, full of every single ingredient you need to cook three meals that week. (Though most will require you provide oil, salt, and pepper.)
And that convenience is key. Lots of people love to cook but lack the energy — or desire, or time — to go to the grocery store. Having pre-measured ingredients delivered right to your home definitely hits the spot of being convenient without having to settle for a frozen burrito.
So how do you tell the difference between all the brands on the market?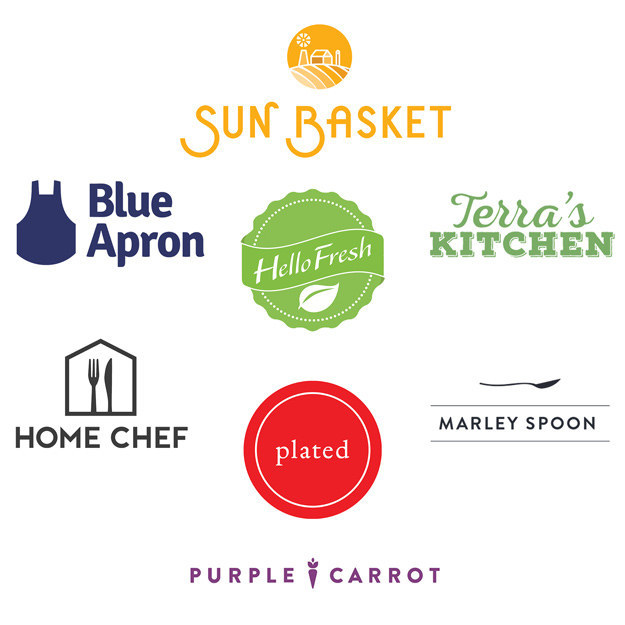 I wanted to find out. So I ordered, received, cooked and tested eight of the most popular meal delivery services on the market. Then I based my judgements on four things:
• How did the delivery arrive?
What kind of shape were the ingredients in? How did they package stuff? Was everything accounted for?
• How were the recipes?
Did they look good on paper? Did they work IRL? Did they actually taste good? What was the quality of ingredients?
• What steps did they take to reduce unnecessary packaging?
How much of the material was recyclable? Did they use packing materials appropriately?
• Would I recommend this to someone looking to start a meal delivery service?
The results were all over the map.
Some recipes were better than others, some excelled in packaging mindfulness (since yes, in all cases, there is a LOT of packaging), and some just flat out…weren't great at all.
 Here's how everything stacked up: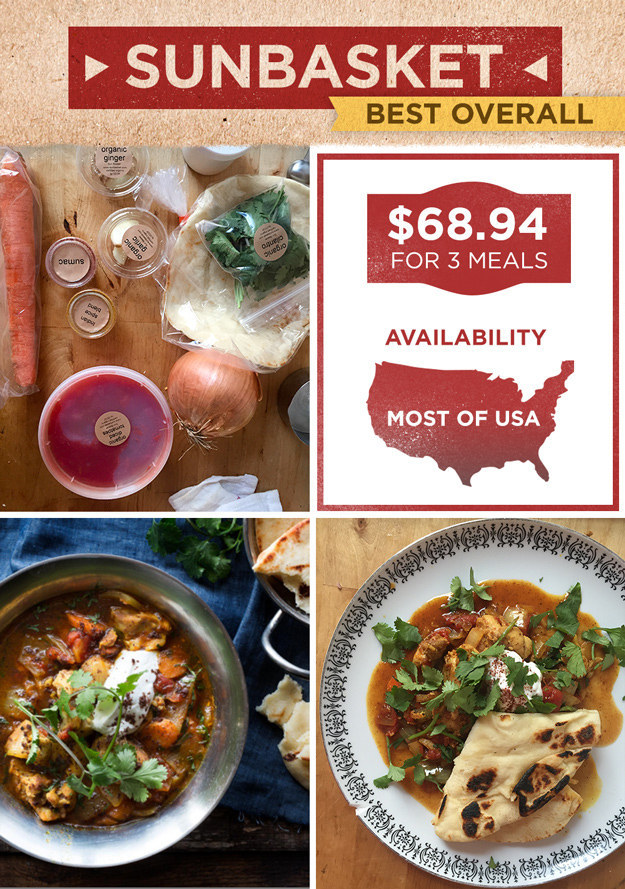 Sunbasket is a relative newcomer on the list. They use all-organic, non-GMO ingredients with an emphasis on sourcing sustainable proteins. They provide gluten-free, vegetarian and paleo options.
THE GOOD:
• The recipes sounded, looked, and tasted great. All the dishes offered were things I wanted to eat, which made me excited to cook them. The instructions were straightforward and easy to execute. While there were a few ingredients in plastic containers, they were things I could potentially re-use (i.e., plastic containers to store leftovers), which I appreciated.
THE BAD:
• Honestly, there wasn't anything really bad about this service. They kinda nailed it.
RECOMMENDED FOR:
• People who love cooking and are looking to expand their recipe and ingredient repertoire.
RATING: 10/10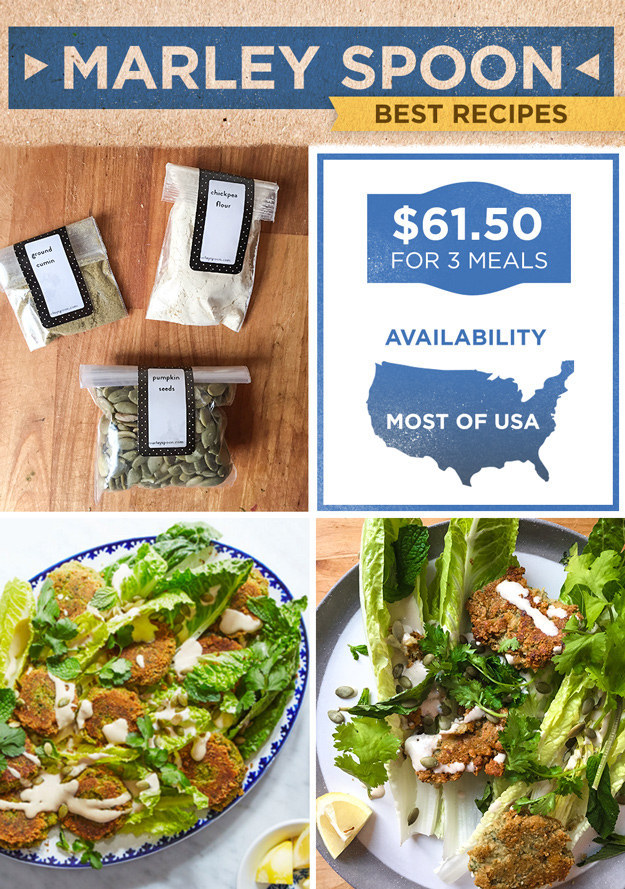 Marley Spoon offers boxes for omnivores, pescetarians, and vegetarians and frequently feature guest chefs for a diverse recipe line-up.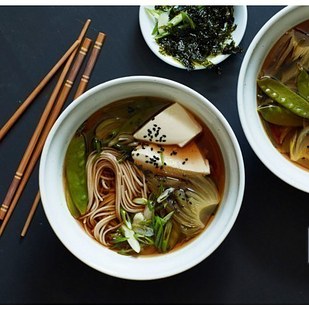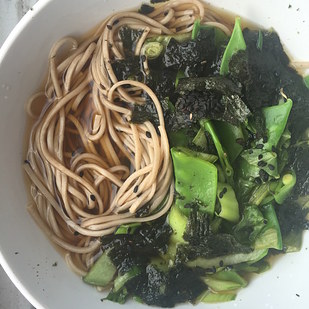 THE GOOD:
• The recipes all sounded, looked, and tasted amazing. Plus, they WORK! Meaning, when I followed the instructions, they were spot-on (which is not always the case for recipes). Everything seemed to have a healthy-ish vibe, but still really satisfying and crazy delicious.
• All the ingredients, from the proteins to the produce were *super* high quality. I would order the box again just to get the feta they sent (it was from Murray's Cheese, the holy grail of cheese in NYC). Plus, the packaging was smart and less wasteful than others. I liked how things came in a paper bag (like a bagged lunch!) and used recyclable materials as much as possible.
THE BAD:
• The tofu from the soba dish was missing.
•The images on their recipe cards don't always represent the instructions given (you see whole snow peas in the picture, but they tell you to chop them), which could be confusing for some people looking to replicate the image.
RECOMMENDED FOR:
• The home cook who's already comfortable in the kitchen looking for new, fresh ideas for dinner.
RATING: 9/10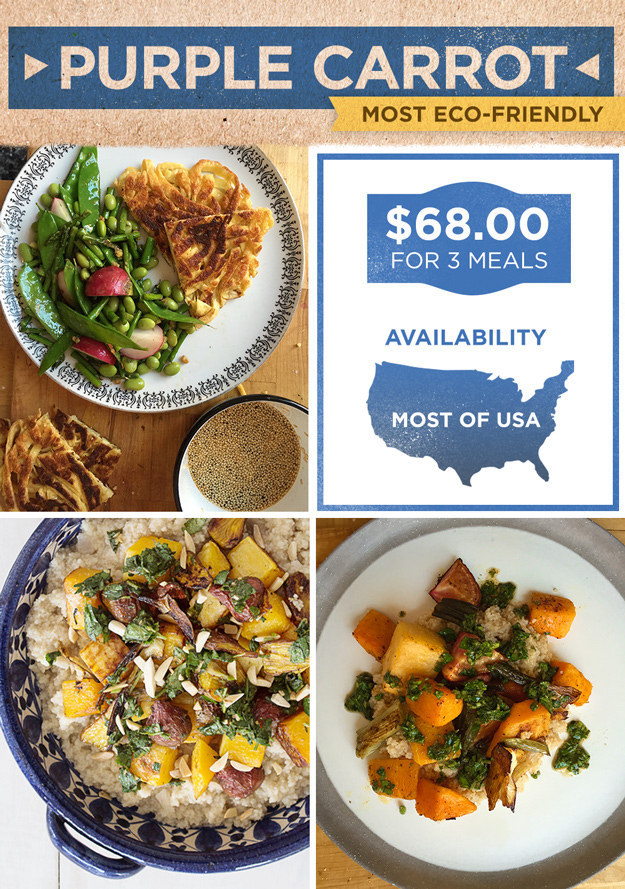 Purple Carrot is a "plant-b
ased" service, which means all meals are vegan. They are hoping to appeal to vegans and omnivores alike, with the hopes of promoting a healthier, more environmentally c
onscious lifestyle.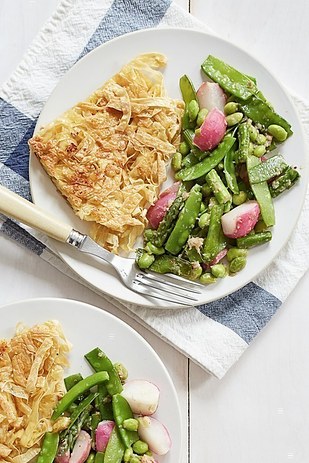 THE GOOD:
• Even though they were ~vegan~, these dishes were some of the best things I cooked . Some of the ingredients were a little strange/unusual (yuba skin??) but everything tasted great and was super satisfying, even as an omnivore.
• I ended up with the least amount of trash with this one, which soothed some of my "holy shit I am creating so much trash" guilt.
THE BAD:
• The aforementioned "strange/unusual" ingredients might be a little alienating for some.
RECOMMENDED FOR:
• Anyone (omnivores and vegans alike) looking to eat a little healthier and expand their horizons.
RATING: 9/10
https://www.buzzfeed.com/alisonroman/all-the-boxes?utm_term=.aikJLdMzY3#.lkNzK3GVBe