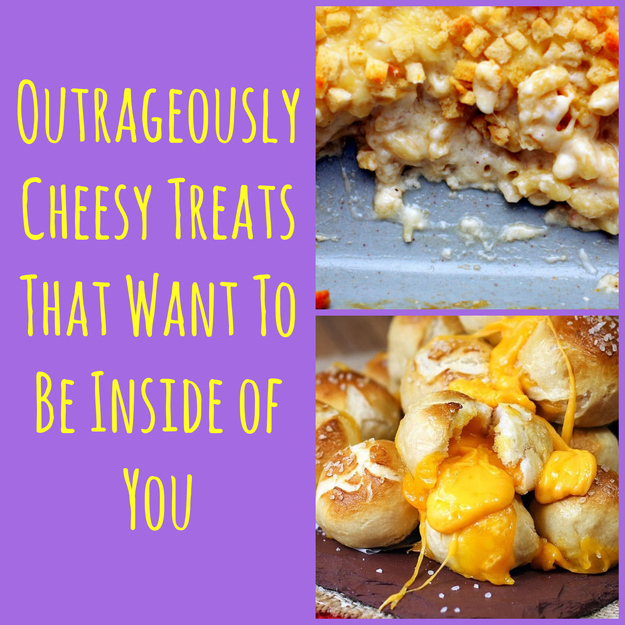 1.

Mac & Cheese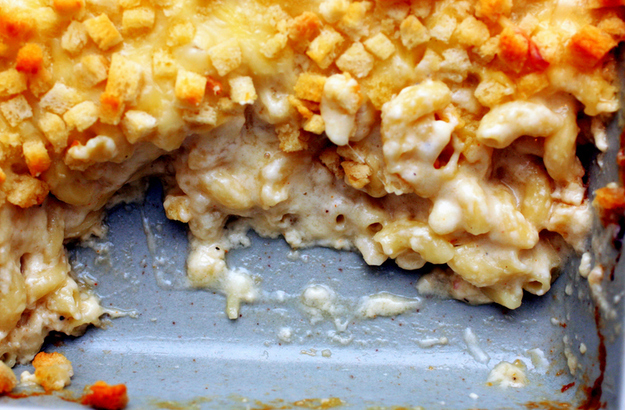 That bread/pasta combo! COME TO ME.
2.

Broccoli Bacon Cheddar Stuffed Potatoes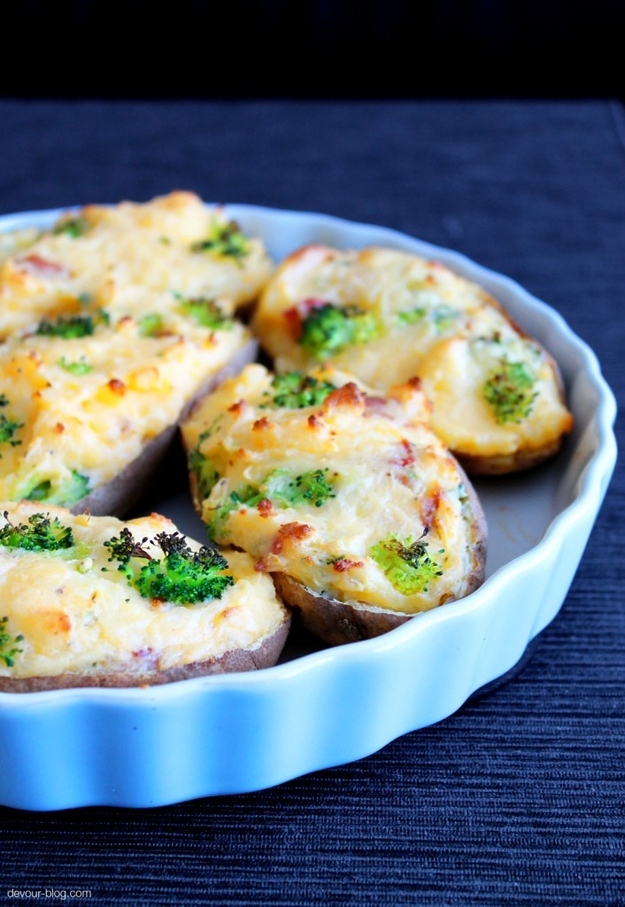 It's like they're here to blow your mind.
3.

"Totchos Supreme" Burgers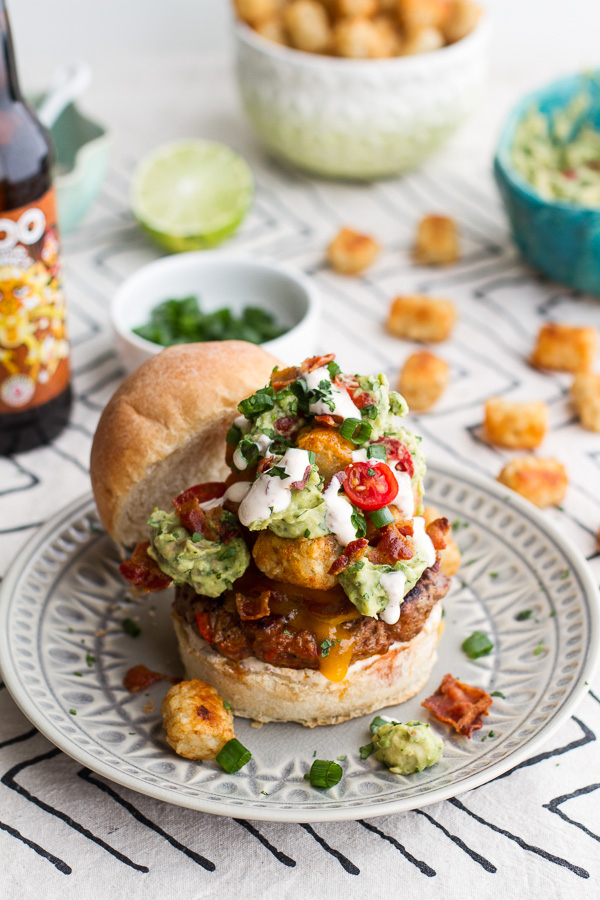 NACHOS, TOTS AND A FREAKIN' BURGER. ARE YOU KIDDING ME?! Grab this immediately.
How is something so perfect physically possible.
5.

Balsamic Blueberry Grilled Cheese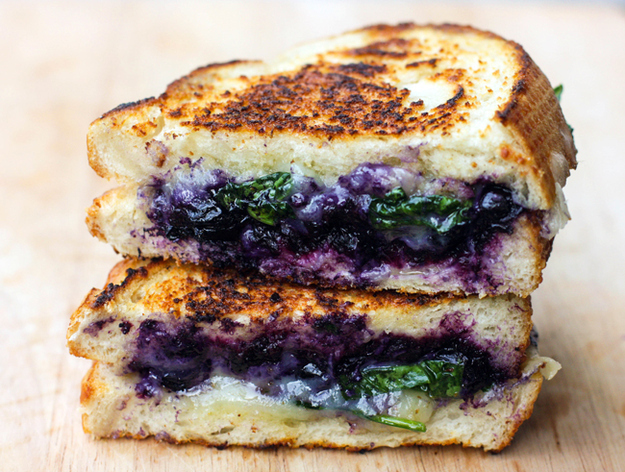 When plain old grilled cheese is too blah, you can step up your game with this.
6.

Blue Cheese Bread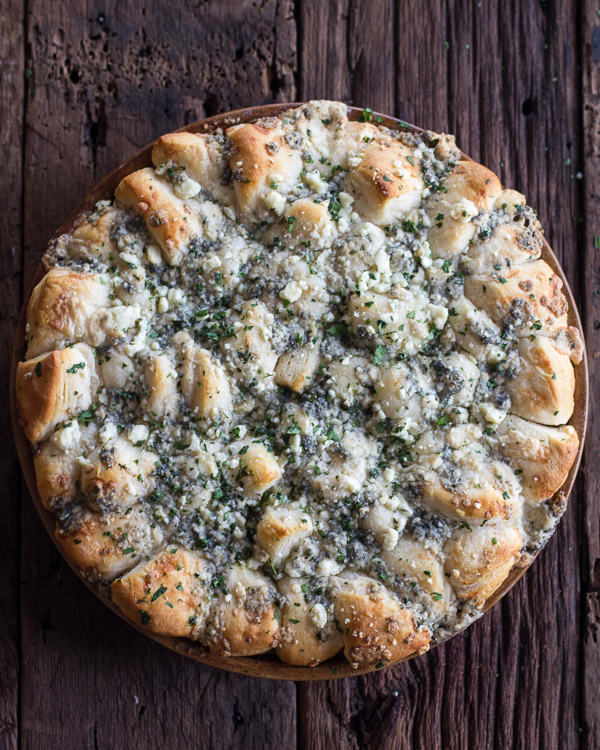 MMMMMMMMM…..
7.

Hot Asiago Crab & Artichoke Dip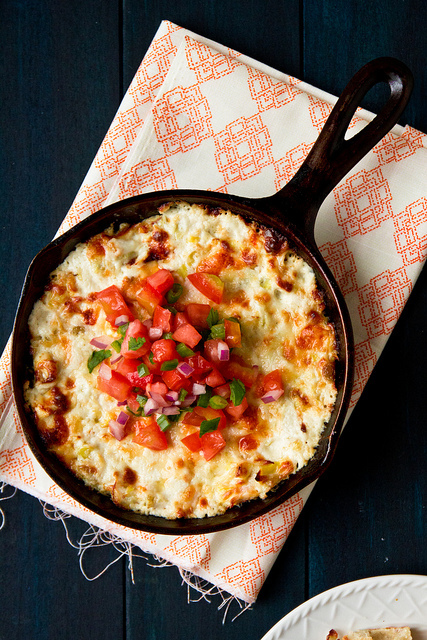 Just…there…there are no words. Just check out the recipe instead.
8.

Skillet Nachos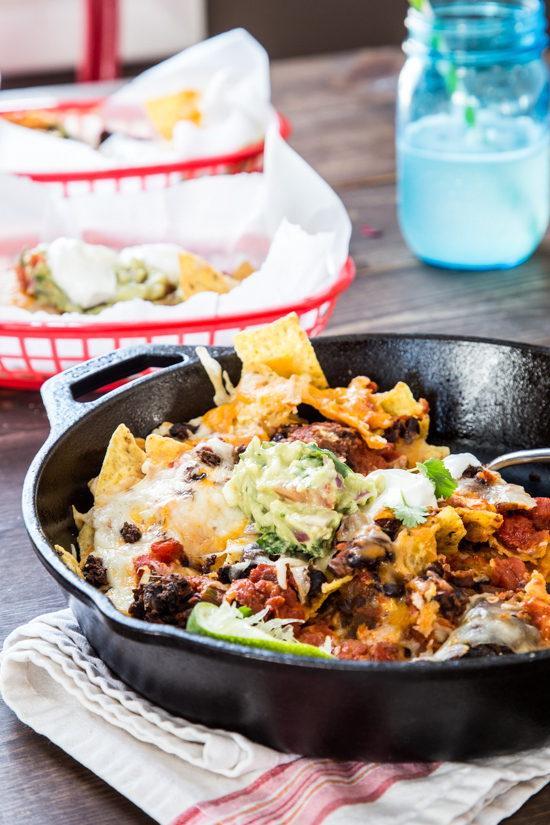 Yes, yes, yes. All the nachos forever.
9.

Pretzel Dog Bites with Beer Cheese Dip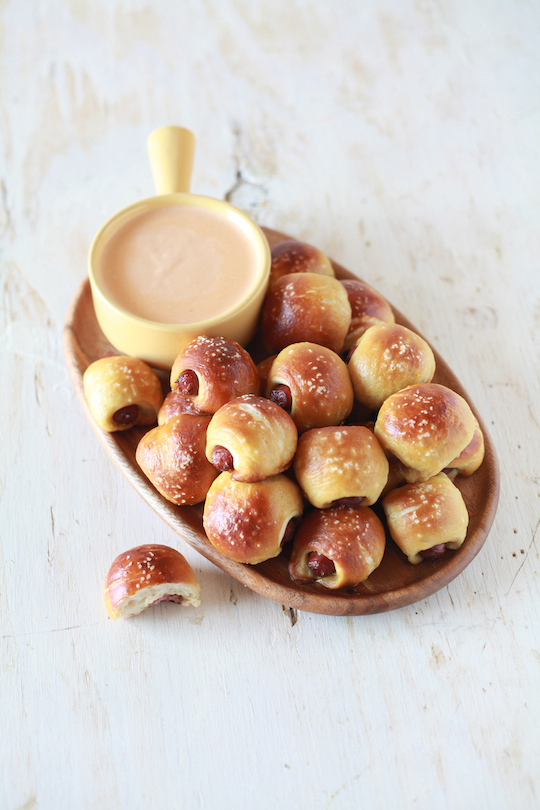 http://thenoshery.com/2014/01/13/super-bowl-pretzel-dog-bites-beer-cheese-dip/
10.

Deep-fried Ravioli
https://www.buzzfeed.com/mackenziekruvant/cheesy-treats-that-want-to-be-inside-of-you?utm_term=.aykvp9ZB0P#.eivN6Znv74