1.

Quinoa & Black Bean Stuffed Peppers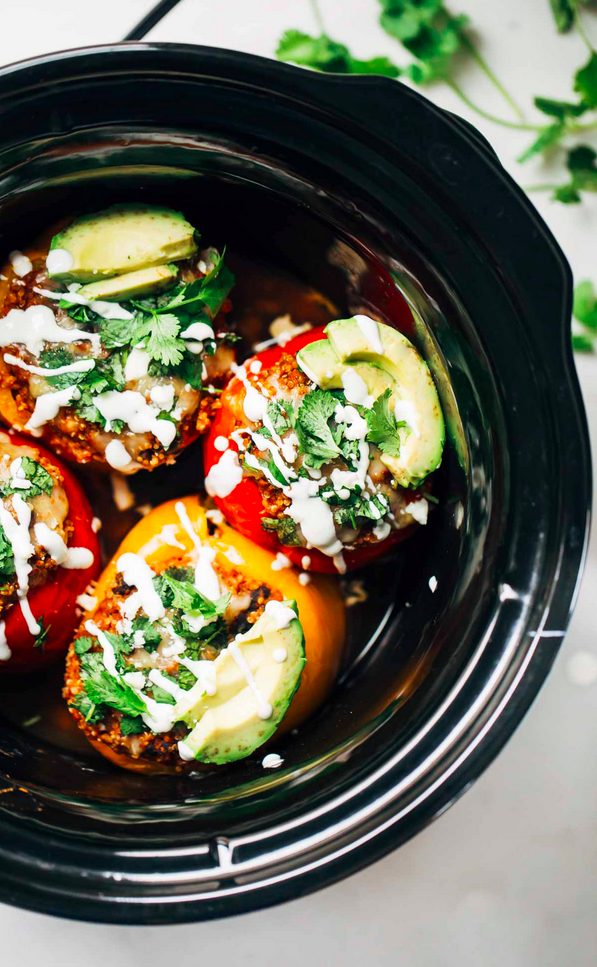 Packed with protein and fiber, and perfect for Meatless Monday. Recipe here.
2.

Crock Pot Salmon With Lemon and Herbs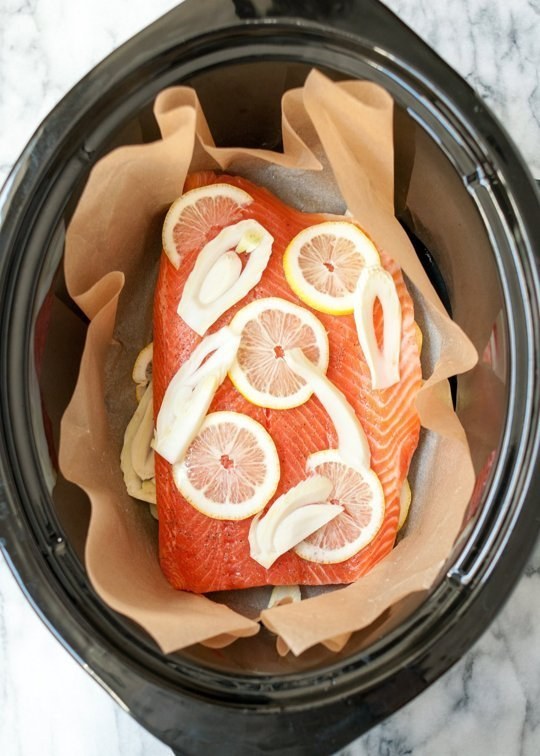 Line the slow cooker with parchment paper before cooking so you can easily lift out the salmon in one piece once its done. Recipe here.
3.

Chicken, Potatoes, and Green Beans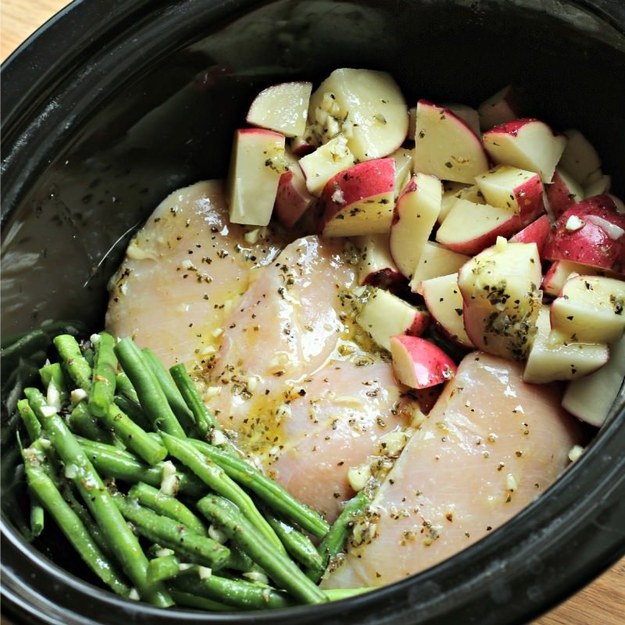 This version ditches the Italian-seasoning packet for a quick homemade blend of olive oil, dried oregano, lemon juice, onion powder, and garlic. Recipe here.
4.

Vegan Slow-Cooker Black Bean, Butternut Squash, and Quinoa Chili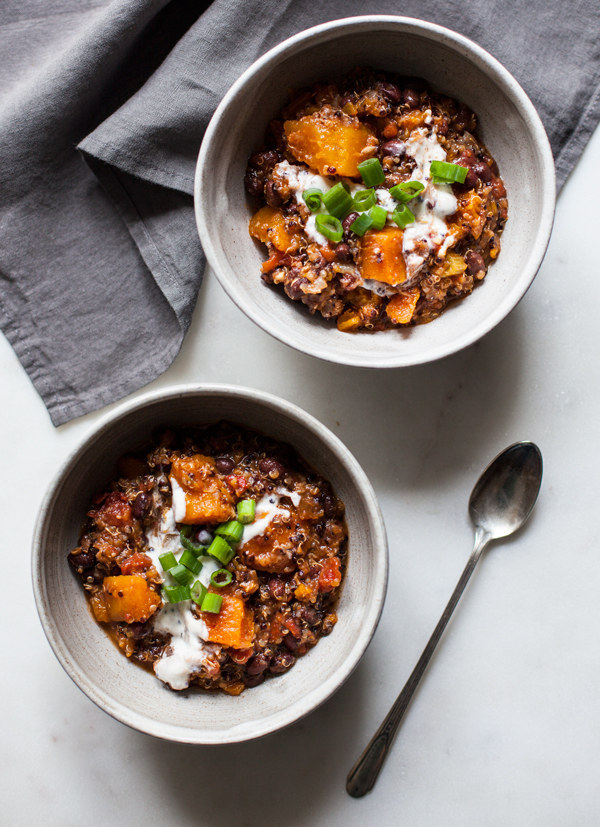 If you're not vegan, swap out the tofu sour cream for regular sour cream or Greek yogurt. Recipe here.
5.

Crock-Pot Paleo Chicken Soup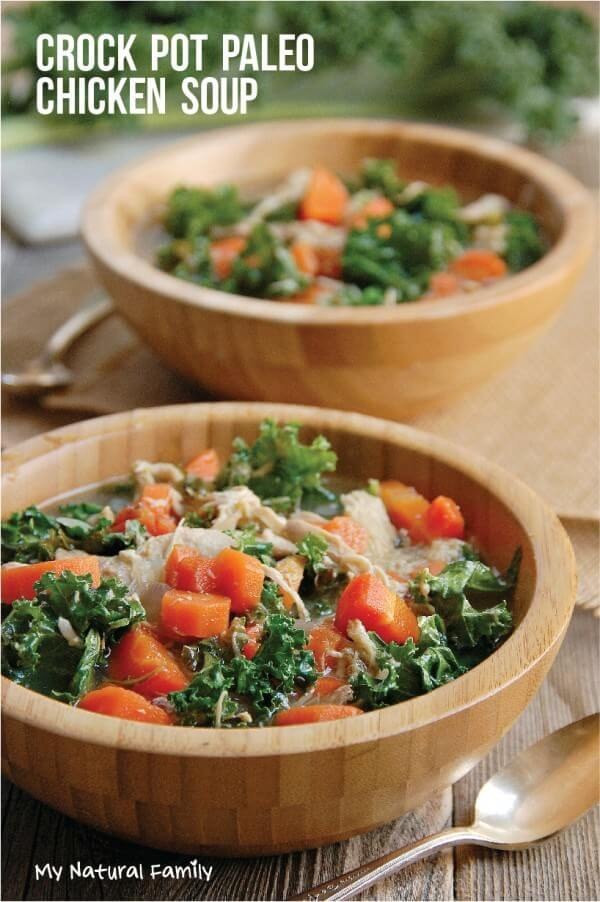 With fresh kale and carrots. Recipe here.
https://www.buzzfeed.com/melissaharrison/healthy-slow-cooker-recipes?utm_term=.hpy3b72G0#.ahGQ5BmwN