1.

Grilled Chicken, Tomato, and Artichoke Skewers with Goat Cheese Dip

Finally, it's grilling season. Throw these kebabs on the grill and crack open the rosé. Get the recipe here.
2.

Tortellini with Pesto and Roasted Veggies

Pasta stuffed with cheese is the BEST kind of pasta. Get the recipe here.
3.

Baked Salmon with Lentils and Lemon-Herb Sauce

This recipe includes a genius way to cook lentils and quinoa: Just stir them both together with broth and bake in the oven until tender. Get the recipe here.
4.

Ahi Tuna Poke and Mango Salad

You may have been seeing the poke bowl (pronounce POH-kay) trend around on Instagram or in your city. Here's a way to make this Hawaiian dish in the comfort of your home, and for way less than you'd pay at a restaurant, too. Get the recipe here.
5.

Basil, Beef, and Mango Noodle Salad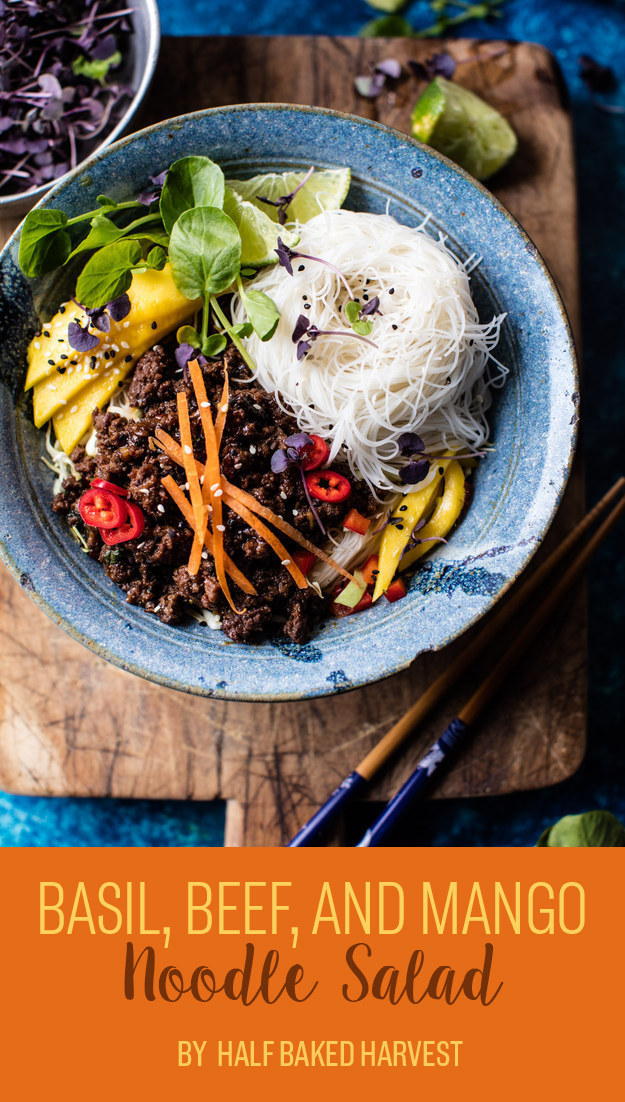 Get the recipe here.
https://www.buzzfeed.com/lindsayhunt/simple-spring-dinners?utm_term=.ocWPGpv2kY#.gyzJQ5mVaX